About Securit Metal Products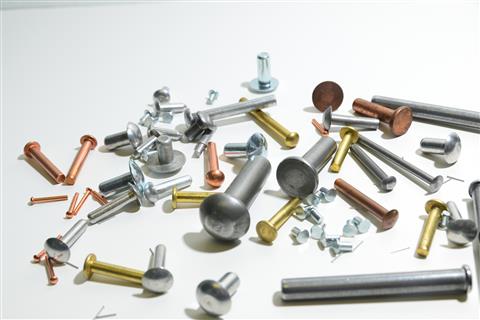 Founded in 1952 in Downer's Grove, Illinois by Claude and Clayton Wiker, Securit Metal Products relocated to Dowagiac, Michigan several years later. During the move, Clayton and Claude transported the company's equipment and materials via back country highways in their pickup trucks. Taking nine trips in total – and temporarily working out of a chicken coop in the meantime – Securit's permanent headquarters was finally finished and the duo set about organizing their operation.
By 1976, the company had expanded to nine machines. Utilizing one blow, two blow and two die/two blow machines, Securit produces a wide range of solid aluminum rivets, solid steel rivets and solid copper rivets. With the ability to service their own equipment – including manufacturing parts to maintain their machines – Securit is committed to producing the absolute best solid rivets available and offering those rivets at competitive prices.
Achieving this goal by drawing their own wire from rod, they are able to keep costs down by producing faster and – more importantly – by reducing the amount of stress placed on their machines. This innovative approach has been extended to all aspects of the business, from the utilization of eco-friendly oils to the use of citrus-based cleaners. Rooted in history but driven by a forward-thinking mentality, Securit firmly stands behind their company motto, "If it's a solid rivet, we can make it."