Source Your Solid Aluminum Rivets from a Manufacturer Committed to Quality, Experience, and Versatility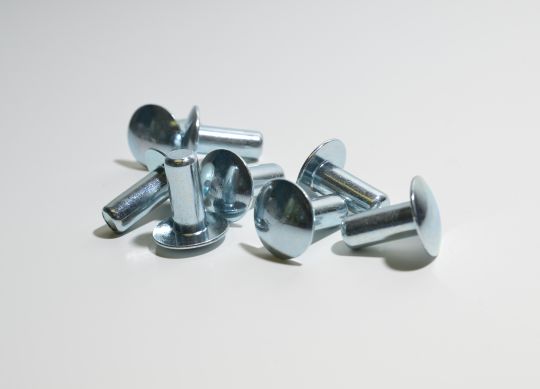 When you're sourcing solid aluminum rivets for your application, it's essential that you work with a manufacturer that has displayed a commitment to quality, experience, and versatility. Without these three attributes, a manufacturer may fail to deliver rivets that live up to your expectations, resulting in costly delays and time-consuming reorders. Securit Solid Rivets has maintained a focused, unwavering dedication to these qualities since our founding in 1952. Continually aiming to improve our processes, we strive to provide the world's best rivets, with the industry's shortest lead times. In today's posts, we're going to look at how we live up to our commitments and, more importantly, how they can help your operation remain on track and on budget.
Quality
Able to provide material certification, Securit Solid Rivets maintains a firm commitment to delivering high-quality solid aluminum rivets. We perform our own, in-house quality assurance to ensure that every one of our products meets – or exceeds – the specifications of our customers.
Experience
In business since 1952, Securit is proud to have employed a large number of people for a long span of time. Our employees are dedicated, thorough, and absolutely driven to improve their understanding of rivet manufacturing.
Versatility
It's not enough to sell rivets, you have to sell rivets that illustrate an understanding of a client's needs. Working closely with you, we can engineer, design, and deliver exactly the rivet that you need for your application.
At Securit Solid Rivets, we have been providing the industry's highest quality, lowest cost solid rivets since 1952. Whether you need them for an agricultural application or the assembly of a heavy transportation vehicle, we're confident that we can rise to whatever challenges you set before us. If you've been looking for a quality driven manufacturer of rivets, we encourage you to contact us today to discuss how we can help.