If You're Searching for Solid Metal Rivets, You're in the Right Place!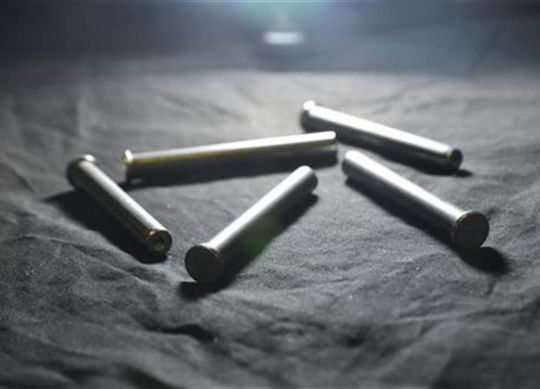 For countless industries and applications, Securit is the leading source of the industry's best solid metal rivets. With over 30 years of experience manufacturing rivets, we know that every job, project, application, and process is different: and we aim to accommodate. Aiming to do one thing and do it very, very well, we only do rivets. Nothing else. Because of this intense focus, we've been able to perfect our processes by adding upgraded equipment and implementing more optimized procedures. So, if you've been searching high and low for the absolute best manufacturer of solid metal rivets around: welcome to Securit Metal Products! Let's take a look at a few of our offerings…
Shoulder rivets
If you need to fasten materials that need to pivot while in use, our shoulder rivets are the solution. Available in a range of metals, including stainless steel, brass, and aluminum, we can customize these rivets to your specific application.
Miniature rivets
Ranging from .020" to .125" in diameter, our miniature rivets are an ideal solution when you're looking to fasten materials in a limited space. Used in a wide array of applications, including ball bearing cages and medical devices, you won't find a more consistent, higher quality miniature rivet on the market.
Standard solid rivets
Standard solid metal rivets are our bread and butter. Whether they're being used in heavy transportation, automotive manufacturing, cookware assembly, or any number of other applications, these are the rivets that have been holding it all together since 1988.
At Securit Metal Products, we take great pride in our ability to meet our customers' needs and requirements. No matter your industry, no matter your application: if you need to fasten materials, we've got the rivets that you need. So, if you've been searching for a new supplier of high-quality solid metal rivets, contact us today!