Looking for Shoulder Rivets? Aluminum Rivets? Securit Has You Covered!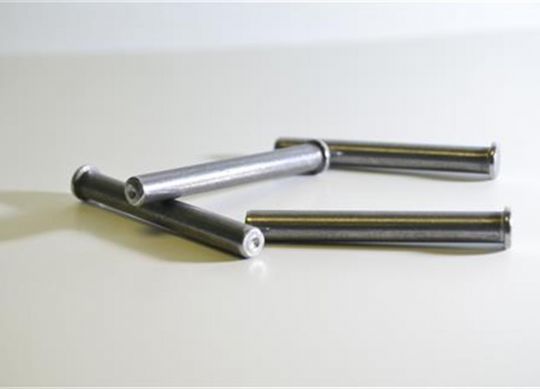 As the leading source of the industry's highest quality shoulder rivets, aluminum rivets, steel rivets, and more, Securit Solid Rivets has earned a reputation for delivering top-shelf products, on time, and with the best customer service available. Our focus never wanders: we do rivets. That's all we do. If you're looking for anything but rivets, you're in the wrong place. But, if you're in need of a new source for the absolute best solid rivets on the market: you're in the right place. In today's post, we're going to discuss a few of the rivet types that we offer.
Shoulder rivets
Available in a wide range of materials, including brass, copper, and stainless steel, Securit's shoulder rivets are a cost-efficient, effective way to fasten materials that need to be pivoted during use. Allowing for movement – rotating and sliding – our shoulder rivets have a finished head, a wide shoulder, and a thin shank.
Standard solid rivets
We supply rivets worldwide and have, over time, built our company on offering the industry's best. No matter what diameter or material you're looking for: we can accommodate. Thin-shanked stainless steel? Sure! Wide brass? We've got you covered. We're confident that, no matter what you need, we can deliver. And, if it's not something that we have in stock, we'll make something custom for you.
At Securit Solid Rivets, our goal is to offer affordable, timely, and high-quality rivets. No matter what our customers need, our primary objective is to provide an answer. With a massive equipment list and a trained team of manufacturing experts, you can count on us to meet – or exceed – your expectations… every time. If you've been searching for a new source for your operation's essential rivets, contact us today to discuss how we can help.