Need a New Source for Aluminum Rivets, Solid Rivets, and More? Welcome to Securit!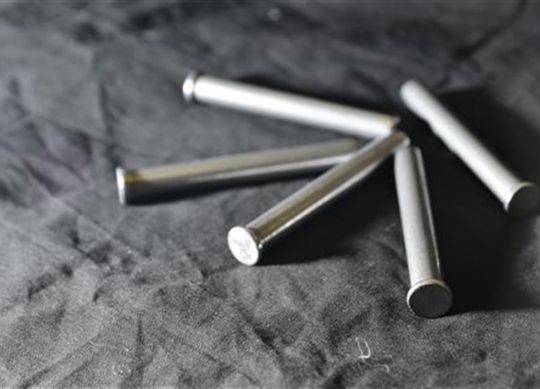 At Securit, solid metal rivets are all we do. With that kind of focus, we're proud to say that we offer the industry's best aluminum rivets, steel rivets, shoulder rivets, miniature rivets, and much, much more. Serving a broad range of industries, our clients rely on us to deliver high-quality products and, more importantly, top-notch customer service. Part of that service is understanding your needs and devising solutions that meet – and overcome – the challenges that you are facing. In today's post, we're going to discuss a handful of the rivets that we manufacture.
Shoulder rivets
Capable of providing shoulder rivets in steel, stainless, aluminum, brass, and cooper, our shoulder rivets are intended to fasten materials while still allowing for the ability to pivot and rotate. Commonly utilized in a number of industries and applications, our shoulder rivets have earned a reputation as some of the most durable, longest lasting rivets available.
Standard solid rivets
Standard solid rivets are our day, every day. The lynchpin of our business, we offer solid metal rivets in an unparalleled range of materials and for an unmatched number of applications. If you've been looking for a rugged, time-tested, and expertly manufactured rivet, you can be confident that you're in the right place.
At Securit, we've been manufacturing the industry's best rivets since 1952. In that time, we've expanded: adding new equipment, additional machinery, and more staff. As our holdings increased, so did our capabilities. Now, we're 100% certain that there isn't a more focused, more capable manufacturer of rivets in operation. If you've been searching high and low for a manufacturer that will work with you to understand your application's needs, contact us today to discuss how we can help.