Securit is Your Source for Solid Rivets, Aluminum Rivets, Shoulder Rivets and More!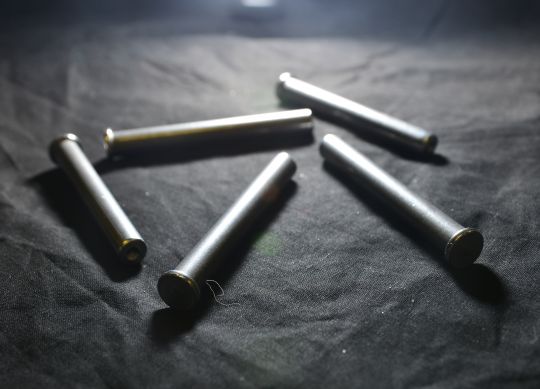 For many manufacturers, Securit is the go-to source for the industry's best solid rivets, aluminum rivets and shoulder rivets. Since rivets are all that we do, we've focused on doing what we do exceedingly well. With every buyer having different requirements, different specifications and different end uses, we've learned that flexibility and quality are the key. To that end, we employ the best materials, employ the most knowledgeable team and take additional steps to ensure that our solid rivets are up to our – and your – standards. Because we are so driven to produce high-quality rivets, our customers trust us to pay attention to the details, to thoroughly check quality and to deliver rivets that are flawless, within defined specifications and ready to use. In this post, we're going to take a closer look at the different types of solid rivets that we offer.
Aluminum and buck rivets
When people think of rivets, they often think of buck rivets. Hammered in by a rivet gun, they are – most famously – the type of solid rivets used by "Rosie the Riveter." Securit's buck rivets are produced with quality in mind and finished with extreme care and attention to detail.
Miniature rivets
Ranging in size from .020" to .125", Securit's miniature rivets are used in ball bearing cages, medical devices and more. We began offering the industry's best miniature rivets after acquiring a manufacturer of small rivets in 1988.
At Securit, we strive to keep costs down and quality high. Drawing our own wire from rod, we're able to reduce our costs and pass those savings on to our customers. We also believe that this process results in better, higher-quality solid rivets, as we have more control over the process from start to finish. If you've been looking for a supplier of solid rivets that will deliver what you need, when you need it: contact us today to discuss how we can help!